O PÂTIO! | 2019
Mozambique Preschool
Duties: TEAM LEADER: Concept and Schematic Design, 2D plans, 3D modelling and images. BIM development.
Team: Sara Urriza Nolan, Vittoria Vincenzi, Clara Álvarez García, Cristina Domínguez Lucas, Fernando Hernández - Gil

[Finalist]
Intellectual property rights belong to Estudio Lucas y Hernández -Gil, S.L.P.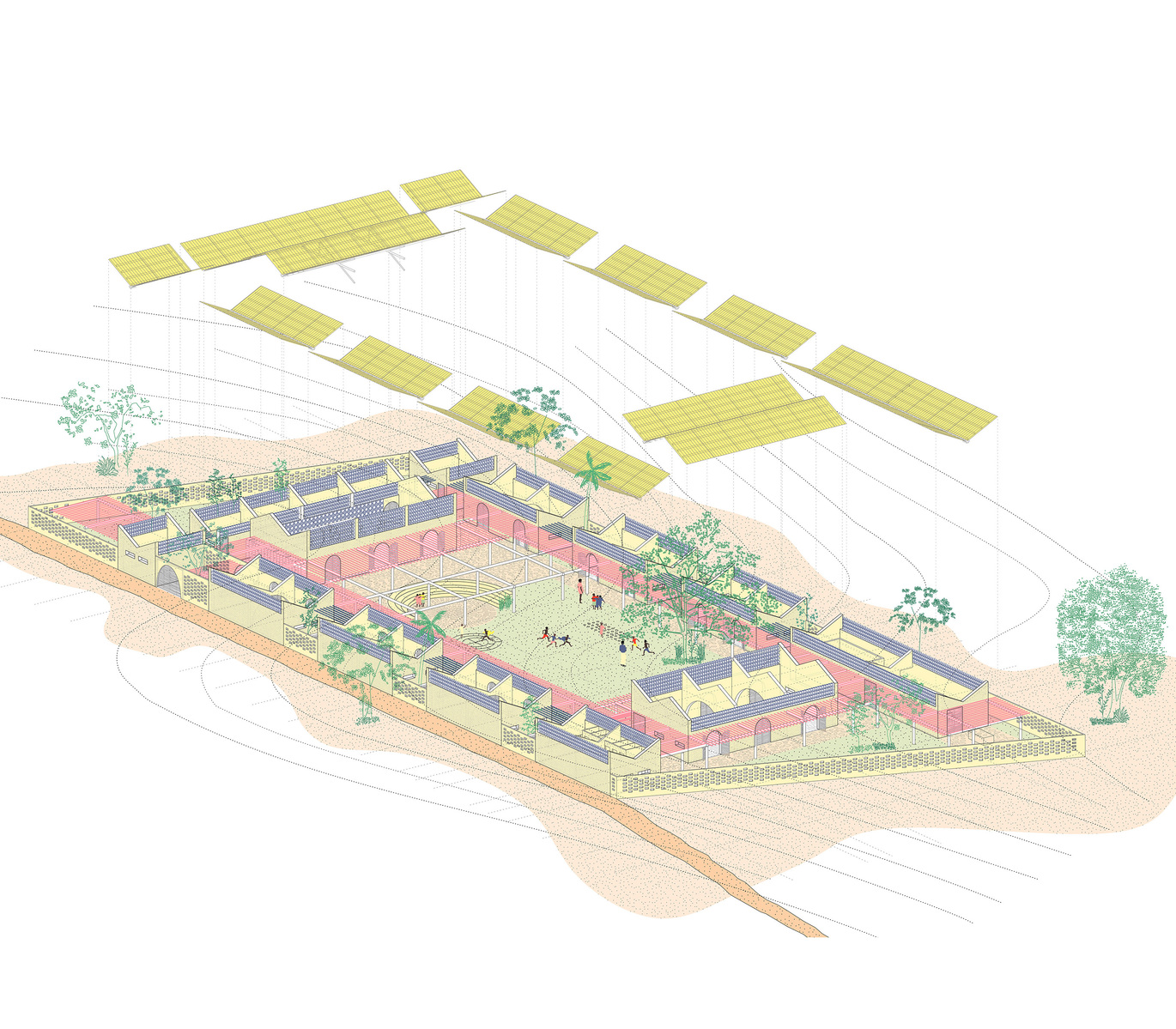 1>Under the capulanas
The project proposes a number of transitional elements between the building and the children. A "soft architecture" is arranged at the rigid architectural structure, shaping a friendly environment.
2>Around the courtyard
Our proposal for the school follows the same spatial scheme of Mozambique's traditional architecture, where the community space occupies the centre, surrounded by huts and the protective fence. The school is built occupying the perimeter, following the plot's boundary with architecture that thus creates a safe and large interior courtyard.
3>In the shade of the tree.
Another local tradition, gathering in the shade of a tree, is also a motif in the plan configuration, structuring the different courtyards around various species of fruit trees and shade trees. Nature and human construction in a harmony both suitable and necessary, learned at traditional architecture.