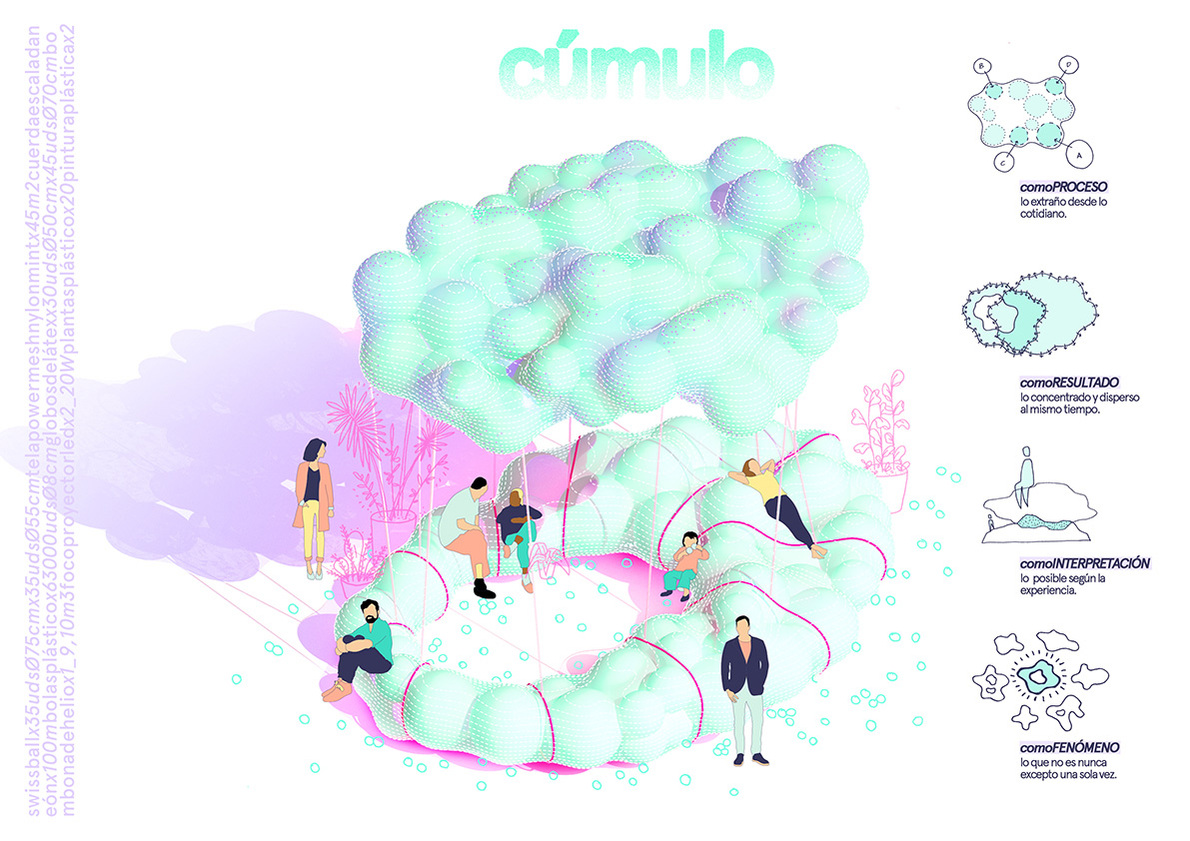 CUMULUS | 2018
VI Festival Arquia/Próxima
Team: Elena Gámez, Ricardo González, Javier Peláez.
Arquia Próxima is presented as a celebration of the emerging architects in Spain.
The festival's architectural proposal does not determine a single actor-object relationship, but rather it evolves itself: it separates and accumulates giving visibility to changing scenarios.
The object represents the informal, the ability to find the playful within a formal event of chairs and conferences.
Cumulus are endless possibilities, understanding what is more time nothing than something.

[Competition]