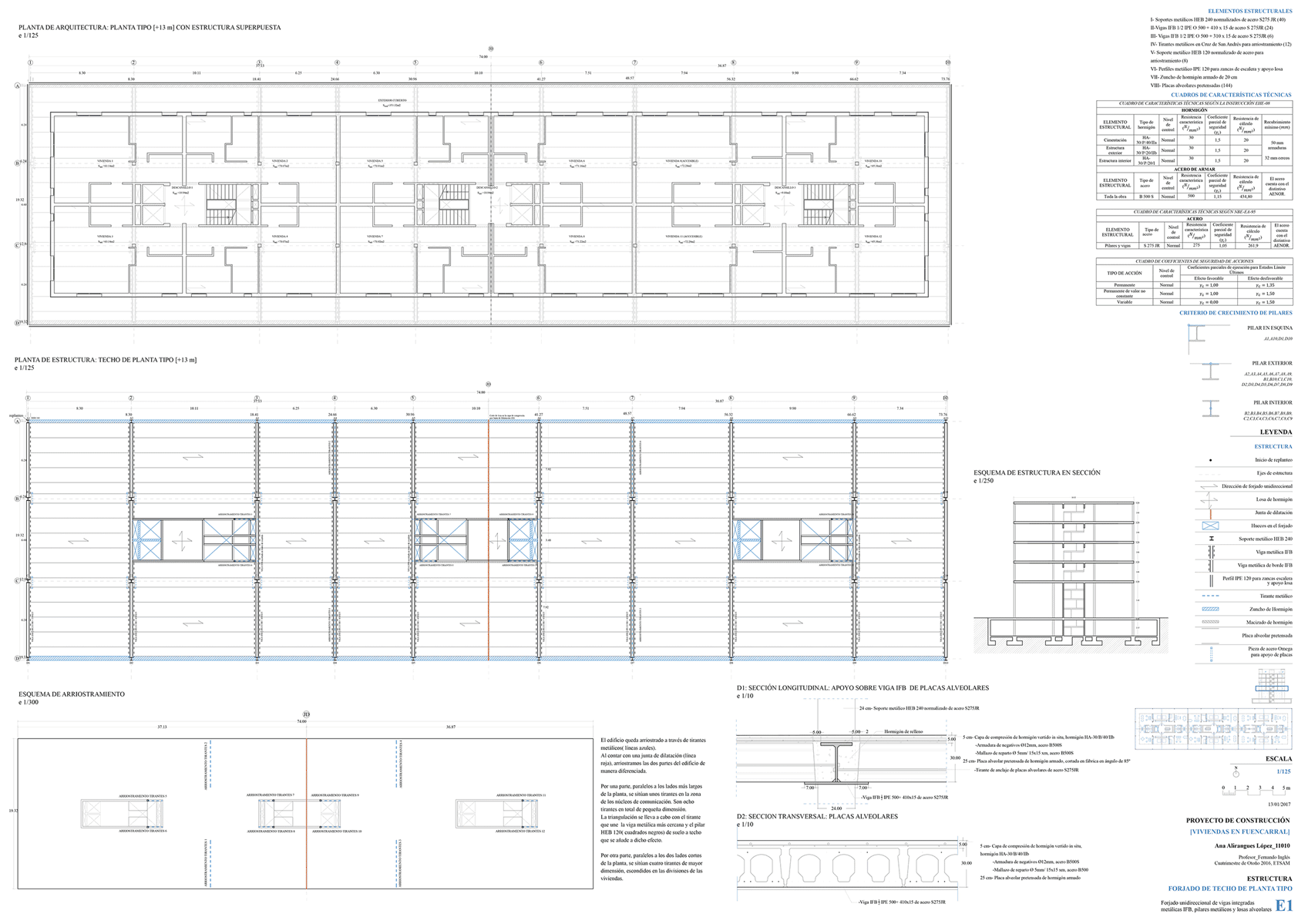 APARTMENT BLOCK IN FUENCARRAL | 2016
Construction Project
A 4-storey apartment block construction project is developed. There is commercial use in the ground floor and a parking in the basement.
A metal structure is selected for apartments and a concrete structure is selected for the ground floor and the basement.
A one-way spanning precast plank slab with integrated IFB beams is selected for apartments.
For the basement a waffle slab is selected.