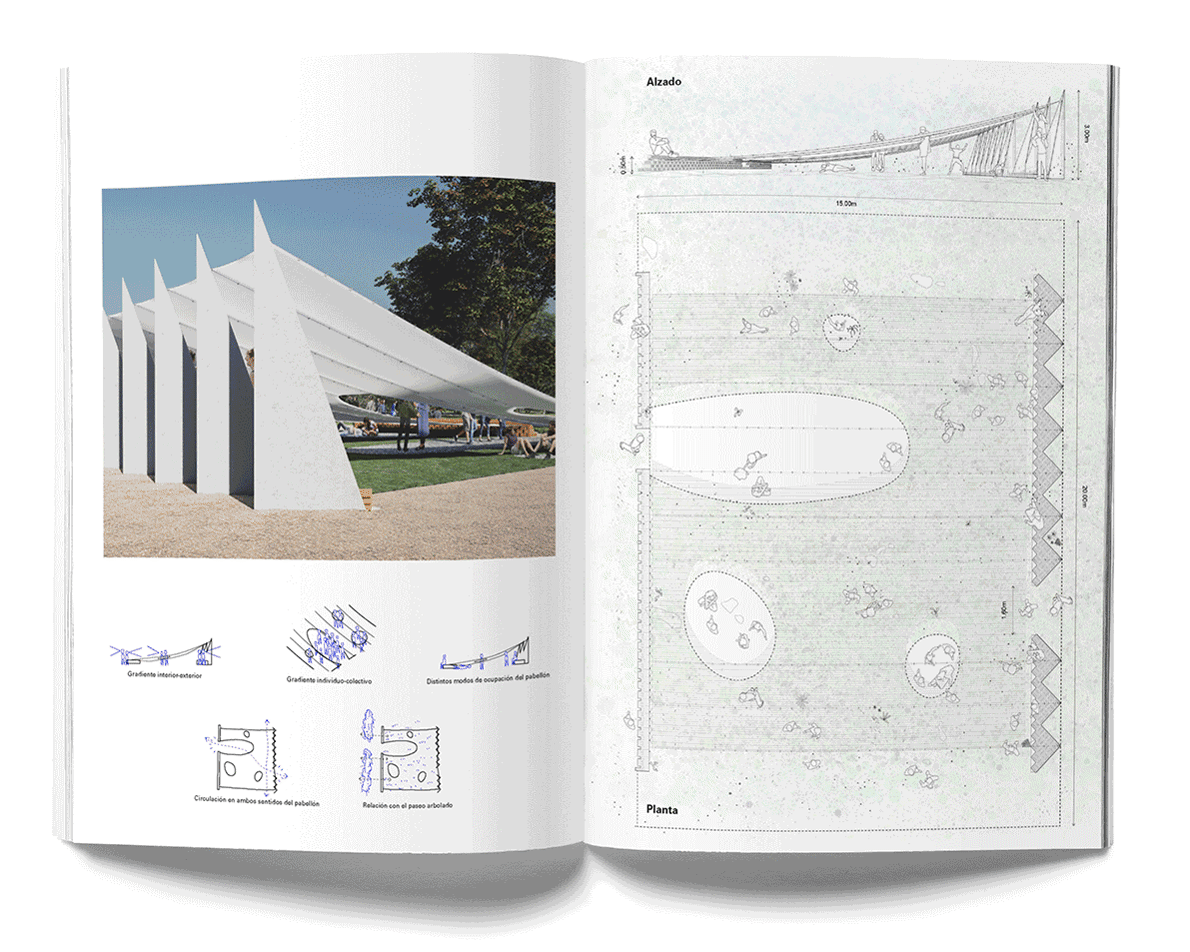 A GACHAS | 2020
Paraíso Temporary Architecture
Team: Elena Gámez, Ricardo González, Javier Peláez.
39 entries.
"A gachas" is a prototype built with recycled materials and designed for the rest area of Paraíso Festival, an electronic music and arts festival in Madrid.
Paraíso is characterized by opening doors to new generations through contemporary installations and connections.
"A gachas" explores different ways of relaxation and stay, through the privacy defined by the project's clear height. Walking, sitting and lying down. We are interested in seeking and understanding how to establish new public relations through brick seats and a cover made of an insulating swimming pool material.
[Competition]