A12 HOUSE | 2019
A dual home
Duties: I was part of the team at the end of the project: 2D plans, 3D modelling, site visits. International presentations at awards juries.
Team: Raquel Quirós Marcos, Lucía Balboa Domínguez, Cristina Domínguez Lucas, Fernando Hernández - Gil

[FAD Awards Finalist]
[FRAME Awards Nominee]
[Arquia/Próxima Awards Shortlisted]
Intellectual property rights belong to Estudio Lucas y Hernández -Gil, S.L.P.
All photos by José Hevia.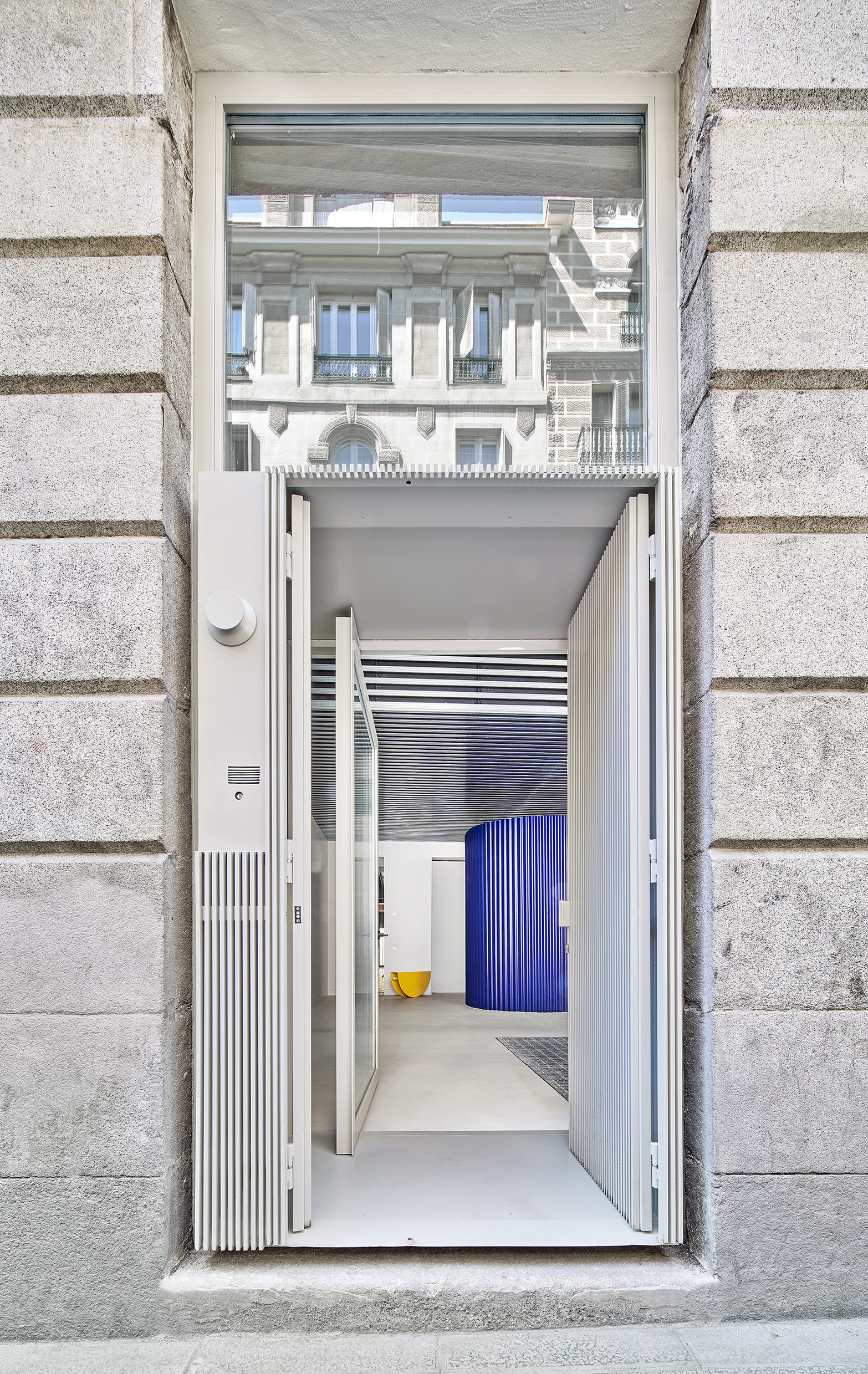 Occupying what used to be a store, this dwelling is conceived as a mix between the Mediterranean house and the phenomenological house as described by Gaston Bachelard: a space governed by the power of imagination.
Sunlight shines into the atrium through skylights, windows, and even an English courtyard-garden that works like an all- tropical urban oasis into which the entire lower level of the house spills, as in a dream.
Another challenge was to resolve the circulation elements. The solution was to concatenate a series of different atmospheres whose particular qualities result from a free interaction of geometry, lighting, and color. Warm finishes and colder, more industrial textures are placed side by side.